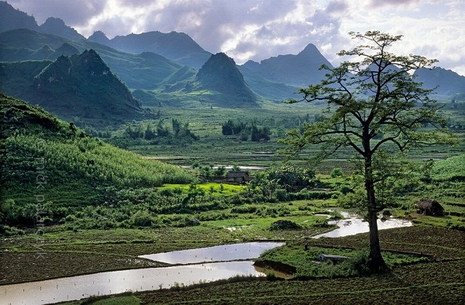 Tam Duong township is located in the center of Tam Duong District, Lai Chau province. Tam Duong is a cultural – diversified land with great potential for developing tourism as well as economy. The nature favors the land with charming tourist attractions such as Tien Son Cave, Tac Tinh Waterfall, ecological forest…which have become friendly and safe destinations for tourists.

With its friendly people and mild climate conditions, the province has favorable conditions to develop tourism. The town is adjacent to Sapa – a well-known tourist attraction of Lao Cai province, on the popular route of Sapa – Lai Chau – Dien Bien. Especially, Tam Duong town is home to beautiful natural landscape and many ethnic minority groups. Each ethnic group is featured with a special and unique traditional characteristic expressed through the songs, the dances, the specialties and the old stories. This is a firm foundation for the province to develop cultural tourism, eco-tourism, and adventure tourism.

The friendly local people and fascinating scenery will make Tam Duong a friendly and safe tourist attraction. In near future, Tam Duong town expects to become one of the most popular destinations for tourists.