Lying quietly in the northeast region, the old town with a variegated wall seems to have nothing to do with the surrounding mountain and forest of Nguyen Binh district (Cao Bang province).

Tinh Tuc townlet was formed with 2 rows of flats built in the 1970s, it was used as a living and working place of miners and foreign experts who worked in the Tinh Tuc tin mine. The workers came from different provinces along with a few locals were the first residents of this town.

The bustling prosperity of the town was associated with mining workforce. During the period around 1965 - 1973, the number of miners were up to 4,000 people, marking the height of the town.

Nearly 40 years of existence, the tin reserves declined, the workers left, Tinh Tuc townlet went against the trend and became deserted. There is no significant change from the past except the aging of the mine workers who are living inside the old blocks of difficult times - northwest Vietnam tours


Tinh Tuc town was formed in 1976 by the tenement houses for tin mining workers located along the National Highway 34.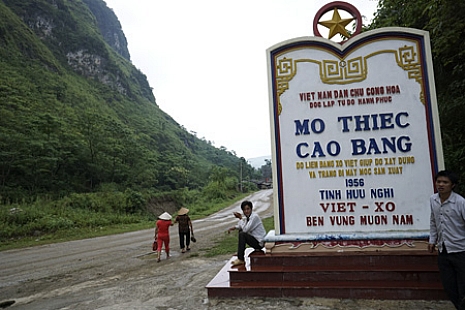 This is the tin mine that has been exploited for a long time, until 1956 the former Soviet Union helped build and equipped with machinery in large scale. The sign expressing the Vietnam- Soviet friendship by the road leading into town.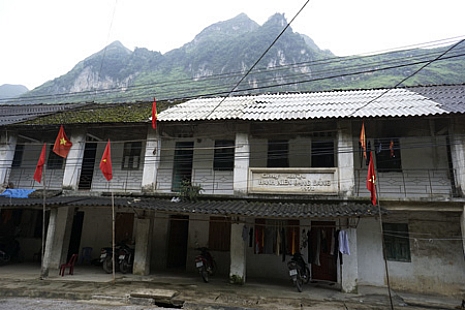 The 2-storey tenement houses built simply from 1976 until now nearly intact. A plaque still reads: "Cong Trinh Dang Dang" meaning "An offer to Communist party".


The common feature of these blocks is the stairs going up from the rear and common water tank. This small town is only about 800m along Highway 34.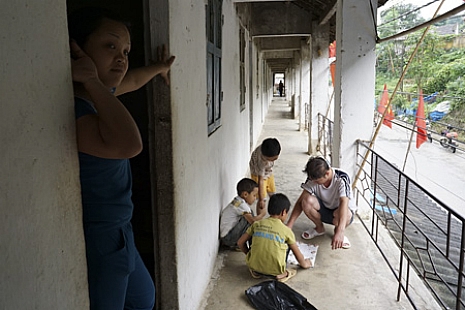 Now, as the tin reserves have fallen, many of the workers and young people have left to work elsewhere leaving many apartments deserted, uninhabited.


The workers in the tin mine said the workload is declining, the average monthly wage is only about 2 million vnd (90 usd)


A family with two generations working in the mine now lives in the house built 40 years ago, the two sons of the family still work in the mine.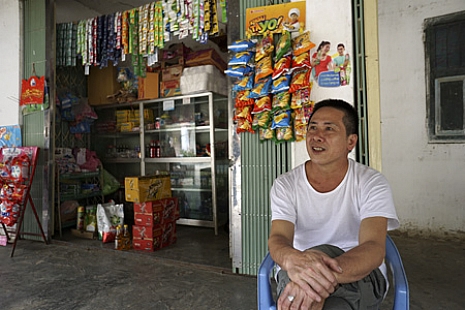 A man who worked at the mine since 1984 now has retired, his children have moved out instead of succeeding his job.


The houses were later sold to the workers, each household were allotted one apartment, there was previously a 3 story building for the singles.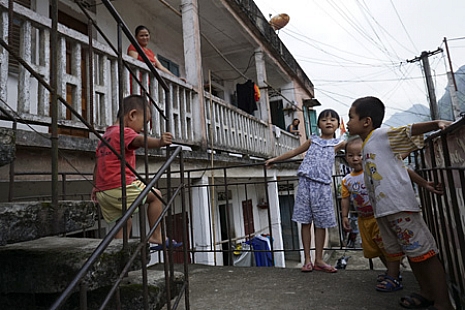 This is the 3rd generation of the miners, but maybe these kids would have no chance to succeed their parents anymore.


Tinh Tuc townlet are deserted all day, only a few times in the day when at the end of the shifts workers go home there are voices in the quiet space.